(Extracted from
Hartlebury Parish
records 1540-1812)
Sir Robert Skinner a Norman baron. He =

came into England with the illegitimate

William Duke of Normandy
The daughter and heir of Sir Robert

Bolingbroke of Bolingbroke in

Lincolnshire of the Raise of Saxoney
Sir John Skinner of Bolingbroke Knight = The daughter of the Lord Fitzalbanney
Sir Thomas Skinner of Bolingbroke Esq = The daughter and heir of Sir Jones of Cardiff Esq
Robert Skinner of Bolingbroke Esq = The daughter and heir of Sir Thomas Demock of Kyme Knight
Robert Skinner of Bolingbroke Esq = The daughter of Sir John Kyngesman Knight
Sir Thomas Skinner of Bolingbroke Knight = The daughter of Sampson of Mounstrall Esq
Sir John Skinner of Bolingbroke Knight = The daughter and heir of Bainton of Bainton
Richard Skinner of Bolingbroke Esq = The daughter and heir of Sir George Lambert of Calton Knight
Robert Skinner of Bolingbroke Esq = The daughter of Sir Thomas Moubraye Knight
James Skinner of Bolingbroke Esq = The daughter of Sir Robert Bradhall Knight
John Skinner of Bolingbroke Esq = The daughter of Marburey Esq
William Skinner of Bolingbroke Esq = The daughter of Sir William Hampton Knight
George Skinner of Bolingbroke Esq = The daughter and heir of the Lord Moulton
George Skinner of Bolingbroke Esq = The daughter of Sir John Rackbames Knight
George Skinner of Bolingbroke Esq = The daughter of Sir Robert Arthington of Arthington
Robert Skinner of Bolingbroke Esq = The daughter of Sir George Saville Knight
Rafe Skinner of Bolingbroke Esq = The daughter of Sir Saliege of Saliege Esq

Sir George Skinner second son of Bolingbroke Knight = The daughter and heir of Lorance of Lorance Esq
Sir Robert Skinner of Bolingbroke Knight = The daughter of the Lord Fitzalbanney
George Skinner of Lorance Esq heir of his mother = The daughter of Rattlefe of Ourdshall Esq
Sir John Skinner of Lorance Knight = The daughter of Sir William Skevington of Skevington
John Skinner of Lorance Esq = The daughter and heir of Benlous Esq

Robert Skinner the second son Esq went into Yorkshire = The year 1210 the daughter and heir of Sir William Gremstone of Gremstone
Robert Skinner of Gremstone the second son = The daughter and heir of Layburen of Layburen Esq
William Skinner of Gremstone Esq = The daughter of Sir John Healeyard Knight
Walter Skinner of Gremstone Esq = The daughter of Sir Thomas Pudsey of Barfold Knight
Robert Skinner of Allerton the second son went into Essex = The year of 1350 the daughter and heir of Sir Robert Norton of Allerton Knight
Thomas Skinner of Allerton Esq = The daughter of Buttler of Cott Esq
Richard Skinner of Allerton Esq = The daughter of Ovellbright of Ovellbright Esq
Sir John Skinner the second son went into Kent = The daughter and heir of Sir Robert St Leger of Nowell Knight
Walter Skinner of Nowell Esq heir to his mother = The daughter of Sir William Rudstone Knight




























Sir John Skinner of Bolingbroke Esq = The daughter of Sir William Marmaduke Esq

Robert Skinner of Nowell Esq = The daughter of Sir Thpmas Leuckener Knight

Sir William Skinner of Lorance Knight from whom cometh all the
SKINNERS of LANCASTER
William Skinner of Gremstone from whom cometh all the
SKINNERS of YORKSHIRE
Nicholas Skinner of Allerton Esq of whom is descended all the
SKINNERS in ESSEX
lyckwise is Alderman Skinner descended from that House of a Bastard
sorry it seems to

have ben made R.D.
Robert Skinner of Nowell Esq from whom cometh all the
SKINNERS of KENT
and . . .




References

Ref (i) Confirmed in page 6 of
Sikander Sahib
and page 151 of the
Asiatic Annual Register 1803

Ref (ii) LLD.D. - Legum Doctor (Doctor of Laws in english) is a doctorate-level academic degree in law / an honorary doctorate, depending on the jurisdiction.

Ref (iii) H.E.I.C.S. - Abbreviation for the 'Honourable East India Company Service'.

Ref (iv) MS in College of Arms given in 1703 by Rev William Skinner

Ref (v) Refers to '
A Few memorials of the Right Rev. Robert Skinner D.D. Bishop of Worcester 1663
', by Alan Maclean Skinner Q.C. 1800 - 1885. Printed, not published, in 1866

Ref (vi) Recorded in The Edinburgh Academy Register 1824 - 1914 and confirmed by Andrew McMillan Hon Archivist, The Edinburgh Academy, 22nd June 2015 by email.

Ref (vii) Issue recorded in 'A Genealogical & Heraldic History

of the Commoners of Great Britain & Ireland' by John

Burke page 741 of the fourth volume

Edward Skinner Elizabeth (wife)

1544 - 1631

Sons
: Richard, William, Edward, Thomas, John,

D
aughters
: Anne, Mary, Susanna, Joane, Elizabeth

Skinner Family Memorial, Ledbury Church

From the book -
MILITARY MEMOIR of LIEUT.-COL JAMES SKINNER, C.B. By J.BAILLIE-FRASER
"A grandson of Edmond Skinner,
John Skinner (1636 - 1704),
settled in Edinburgh, Scotland. It is from this Scottish

Branch that the Skinners of India descend. David Skinner was the Provost of Montrose from 1713 to 1714 and his son,

also David, became Provost from 1733 to 1746. This David had three sons, James, Hercules and and David. James

and Hercules obtained military service with the East India Company and served with Infantry units. Hercules took to

a wife the daughter of a Rajput zaminder from whom he had three sons and three daughters. The Eldest, David, joins

the Navy and very little is known of him. The other sons James and Robert obtain service with Scindia's army

commanded by by General Perron the Frenchman. James, after serving the Maharatta Chief for seven years is forced

to go to the British, at this time advancing towards Delhi under Lord Lake."
John Skinner 1636 - 1704 settled in Edinburgh
"A grandson of Edmond Skinner,
John Skinner (1636 - 1704),
settled in Edinburgh, Scotland. It is

from this Scottish Branch that the Skinners of India descend. David Skinner was the Provost of

Montrose from 1713 to 1714 and his son, also David, became Provost from 1733 to 1746. This David . . . . . . .
. Full text at the bottom of the page
. . . . . . ."

(From the book -
MILITARY MEMOIR of LIEUT.-COL JAMES SKINNER, C.B. By J.BAILLIE-FRASER
)
Scale model of
a MKIV tank for
a 16mm film of
the Battle of

Reginald Skinner of Bungay, Suffolk. "Reggie" rose =

to Major in the Royal Artillery & Wing Commander in

the RAF. He served with the the Royal Flying Corps

(Where he was awarded his pilot's wings) 1917 - 1918.

He was referred to in an email from the Historian, 14

Squadron, RAF, dated 16 August 2014 -
"On
12 Apr
1917

as one of six pilots who attacked
Turkish Camps in the

area of Huj"
(a district of Gaza). London Gazette, 5 Dec

1939 under the heading Royal Air Force Reserve -
"Major Reginald Onslow Skinner is granted
a Commission in

Class CC as Squadron Leader - 17 Apr 1939".
The London Gazette also records that he transferred to the RAFVR

Balloon Branch on 29 Aug 1940. Promoted to Wing Commander (temporary) 11 Jun 1942, relinquished rank & transferred to Administrative & Special Duties Branch (Bicester) as Squadron leader 11 Sep 1943. He retired on 23 Dec 1945 retaining the rank of wing Commander although in

retirement Reggie preferred to called "Major".
Robert

Skinner

1625-1681

Claynes,

Worcest-

ershire
Robert Bruce Skinner OBE, 1877 - =

1961, Camberley, Surrey Colonel

in Royal Engineers. Lon. Gazette:

"
OBE awarded in 1920".
Appoint.

to Hong Kong Legislative Council

June & July 1928:-
"The Hon The

Officer Commanding The Troops"
The Gazette1932, as relinquished

appointment:-
"Colonel R.B.

Skinner OBE
The Chief Engineer
,

British Troops in China."
Pauline, daughter of Stanley Gough,
Major - 5th Bengal Cavalry and grand
daughter of Major General Sir George
Gough - 12th Lancers; also great niece to
General Sir Hugh Gough VC, 1st Bengal
Light Cavalry and his brother General Sir
Charles Gough VC, 5th Bengal Cavalry.
His deeds included saving the life of his
brother, Sir Hugh; also first cousin to Sir
Charles Gough's son, Brigadier General

Sir John Gough VC of the Rifle Brigade.
Major Stanley =

Gough, 5th

Bengal Cavalry
Brigadier General
Sir John Gough VC
1871 - 1915
General Sir Hubert de la Poer Gough CB, KCB, GCB,

GCMG, KCVO commanded the British 5th Army from

1916 to 1918. He was born in 1870, died in 1963 (at 92

years of age) and buried in Camberley, Surrey.
Evelyn Swinton Skinner =
Of Blackheath, London
1843 - 1921. Lt Col in
The Indian Army. Colonel
in the Madras Staff
Corps. Deputy Judge

1873 Marion,
daughter of
Thomas
Onslow of the
Madras Civil
Civil Service &

Harriet =

Dau of

Lt Col

Tudor
Charles Bruce =
Skinner,
1843 - 1863,
Magistate in
Bengal Civil
Service at

Harriet

dau of

Rev JC

Browne
Russell Morland =

Skinner
II
1837 -

1908 Colonel in

the Indian

Army, awarded

the Indian

Maria

daughter

of

John

Duntergus
Maj Gen Sir =

George

Gough

born 1830
Daughter

of

Stanley

Clarke
Maj Gen Sir =
Charles
Gough VC
1832 - 1912
Harriet

daughter of

William Poer

(17th Baron

de la Poer)
Gen Sir
Hugh
Gough VC
1833 - 1909
Sir Percy

Gough

drowned at

Southsea
Fitzowen John
Skinner b. 1838
M.A.C. Lincoln's

Capt Russell Skinner
of H.M.'s 37th Regim-
ent of Foot. b. 1842

Skinner born in
1844. Colonist to

Charlotte =

Becher

1865 -

1942
1829

Judge

George

Gough,

born 1802
Russel Morland Skinner
I
=

1809 - 1884 educated at

Harrow & Trinity College

Cambridge. Bengal Civil

Service & later appointed

1830 Louisa
daughter of
Charles Becher
RCS of
Tunbridge

Charles Skinner of =
St Kilda, AUSTRALIA,
1816 -1894, Educated
at Harrow & Trinity Col
Cambridge Barrister
of Law at Lincolns Inn,
Chairman of the
Victoria General

1844 Louisa

daughter of

Swinhoe,

Solicitor to

the East

India

Company
Russell Walton Skinner BA
Clare Hall, Cambridge,became

a sheep farmer in ARGENTINA
Fitzowen

George

Skinner

b/d 1807
Fitzowen Skinner MA =

b. 1808 educated at

Trinity College Oxford,

barrister, Lincoln's

Inn
1838 Laura dau of

Rev John Stuart

Rector of Lower

Gravenhurst, Berks
1839 W.R.A.

Boyle barrister

at Lincoln's

Inn
Joseph

Henry

Skinner

1810-

1838
Samuel Skinner
1799 - 1811
Russell Skinner
1801 - 1802
Rev Russell Skinner =
MA, b. 1803. Rector
of Swafling, Saxm-

Violetta daughter
of Thomas Williams
of Cowley Grove nr

Russel Skinner =

1765 - 1834 of

Burton Street

Burton

Middlesex
1798 Mary

daughter

of Thomas

Fenn of

Ballington

Nr Sudbury
Joseph =

Skinner

died

in

1819
1798,

Frances

daughter

of Major

Godwin

of the

H.E.I.C.S.
Samuel Skinner =

esq of Shirley

Park, Surrey.

born at Chittoor,

East Indies in

1774. Educated

at Eton. One time

judge of the

circuit the
Province of
Madras, East
Indies. Died 1854
1808, Mary

daughter

of Robert

Routledge

esq of Kirk

Mannington

in the

County of

Durham
James

Simon

Ewart

esq Cpt

in the

H.E.I.C.S
Sophie

Harriet

died

in

1829
Russel Skinner =

1771 - 1832.
educated at
Queens
College
Oxford
Joseph Skinner of the City of London =

and Wanstead, Essex, died in 1797

and buried at
St George in the East
,

Middlesex
1762 at St Gregory's, London

to Mary, daughter of Captain

Thomas Walker of London

Middlesex
Anne lived with

her Uncle

Benjamin
Russell Skinner of =

Newton House,

Lymington, Hants,

died in 1785
Samuel Skinner

of London died

In 1742
Elias Skinner,
2nd son named
in the will of his

John Skinner of St =
Botolph, Aldagate,
citizen of London

Russell Skinner

St Botolph

London
Joseph Skinner

died

unmarried
Benjamin Skinner

died

unmarried
Dr Josiah Cole

of Mark Lane

London
2 Nov 1681 at Hartlebury

Samuel Thurston
Samuel Skinner =

of St Leonard,

Bromley, Middl-

Sex, died 1757
Catherine

daugh of

Elias

Russel of

Bromley

died 1763
Christopher

Hannbury

1661 - 1716

merchant
William

Proctor

esq of

Epsom

Surrey
Anne dau . . .

of William

Beckly,

Sergeant

at Law

died in

1718
Robert Skinner =

1655-1698, of

Welton, Nort-

hants. Barrister

-at- law, Inner

Temple. Judge

Marshal.
Rev William Skinner = 1)

1636 - 1695
doctoris fil.

New College Oxford in

1670 appointed Rector

of Hartlebury by his

father where he he

was buried. He had 3

sons and 7 daughters.
He was a Governor of

Hartlebury Grammer

School from 1672

- 1695
Margery = 3)

Lyttleton

she died

31 Aug

1679
1680 Mary

widow of

RevWashi

-bourne

Rector of

Holt, she

died 1707
Humphrey

Skinner

died at

sea circa

1659
Jeremy

Oakley,

Cardington

Shropshire

Alexander

Middleton
Rev

Phillip

Gard-

ener

of

Tackley

Oxford-

shire
Thomas

Hall of

Worcester

John Irons

barrister

of Martin,

Oxford-

shire
Mr.

Sharpe

John Tyas

Mayor of

Worcester

in 1678, son

and heir of

Tyas, Mayor of

Worcester in

1639 & 1643
Mathew Skinner =

BA, MA, 1624 -

1698, Trinity

College, Oxford.

He was

nominated to

receive a

Knighthood
Francis

daughter

of John

Simpson

D.D.,

Preben-

dary of

Canterbury
Prudence

daughter

of Ralph

James of

Launton

Eleanor

sister of
John

Cowcher
Thomas =

Skinner

Launton

died in

1681
daugter

of T.

of

Frink-

ford

Oxford-

shire
Samuel Skinner = 1) =

1633 - 1709

citizen

& draper

of London








Rachel

bapt 15th

Dec 1588

St Sep-

ulchre

d. 1623
Right Rev Robert Skinner DD =

1590 - 1670, Rector of Pitsford

& Lapton, Oxfordshire; Bishop

of Bristol 1636, Oxford 1640,

Worcester 1663. While Bishop

of Oxford joined 11 brethren in

protest against the proceedings

of parliament, in consequence

of which he was imprisoned in

the Tower by Cromwell, buried

in Worcester Cathedral
Elizabeth

daughter

of Bernard

Bangor

of Oxford

of the

Bangor

family of

Dorset, she

died 1646

in Oxford
Jane

Launden

9th July

1632 at

Pitsford
John Skinner

bapt 22 March

1593-4 St Sep-

ulchre, died

27th April 1596

at Pitsford
Katherine =

baptised

In 1584

at

St Giles
Peter Bett

of Earl's

Barton,

1613 at

Pitsford
Anne bapt =

19th Sept

1585

Sepul-

chre
Thomas Skinner

of Utrecht Holl-

and bapt. 16th

April 1587 at St

Sepulchre, dau-

ghter died young
Israel

Damson

28th June

Pitsford

Mr Warren
Edmund Skinner = 1)

of Pitsford, bapt

24th August 1592,

died without

issue at St

Sepulchre
Eliz- = 2)

abeth

circa

1613
dau.

of John

Garrat

of

Crick

Phillip =

Skinner

bapt

18th

1596 at

Pitsford
Mathew Skinner =

baptised 20th

Sep 1599

Pitsford, brd

22
nd
July

1625
Francis

daughter

of John

Simpson

Canterbury
John Skinner

baptised 10th

March 1600

at Pitsford



Grace bap.

25 April 1676 bur. 12 Jun
1676 (the

same year)
Margaret & Patience

(twins) bap. 2 Sep

1679 (Margaret was
buried 3 Aug 1695)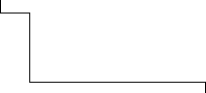 Mark Skinner born 15 April =
1945 in Farnborough Hants.
Various roles within the Uk
Oil and Gas Industry 1965 -

2012.
Mark researched and compiled this family tree.
Denzil Skinner born 15 Sep 1958 in =
Aldershot Hants. 1977 - 1988 16/5th
The Queens Royal Lancers, MBA
Heriot-Watt University Edinburgh
followed by a career in Bespoke

Retail Jewellery and Silverware
1987 in St Albans
Sarah born 5
June 1961,
daughter of
Edmund

Leo Skinner born 14 Jan 1968 in Aldershot =

Hants. BA (Hons) and AKC, Kings College

University of London, College of Law

Chancery Lane London, admitted to

Solicitors'roll 1994, Partner Freeths LLP.
1995 in Pewsey, Wiltshire,

Sarah born 26 May 1967 in

London, daughter of Derrick

Walker TD, Major in The

Honourable Artillery Company
Geoffrey Skinner born 4 Jan 1942 in Farn- =
borough Hants. Marine engineer ImarEST,
remained in charge of the Riyadh Saline
Plant during the 1st Gulf War 1991-2 whilst

most went of his colleagues went home.
1979 in Bridgwater Somerset
Josephine, always known as Jo,
born in Sidmouth, Devon 15
November 1945, daughter of





Imogen born
12 May 1997 in

James Skinner,
born 18 Oct 1999



Thomas Skinner,
born 22 Sep 1992

Rory Skinner,
born 9 Sep 1996

Lt Col Denzil Robert Skinner, born 17 May 1908 Dunga Gali, Srinagar, India. Attended RMC Sandhurst. =

Commissioned 1928 into Royal Tank Corps; 1931 posted to 8 Armoured Car Company, RTC, Red Fort,

Delhi; 1932 Troop Leader, 3RTC, Lydd, Kent. Went to RMC Science, Shrivenham 1935 - 36 then

various roles within tank/weapon development directorate until promotion in 1942 to acting followed

by temporary Lt Col and appointed Chief Instructor, The Tank School, Chobham. 1944 - 45 served with

8th Army in the role of tank ground/going adviser in Egypt and Italy. In Italy Lt Col Skinner's own

Design of tank track extension called the "platypus" was manufactured and fitted to many tanks. 1945,

HQ Middle East Land Forces, Egypt involved with armoured vehicle design development. November

1948 retires from HM Forces to join Vivian Loyd Tractors. On 23 Nov 1951 founded Denzil Skinner

& Company Ltd, model makers.
1935, 1st wife, Eleanor =
Myrtle daughter of
John Benn Lt Col in the
Indian Army. An expert
polo player who kept a
pair of ponies in India.
Myrtle died on 9th

1957, 2nd wife,

Elizabeth daughter

of Arthur Scragg,

Lt Col in the Royal

Army Service

Corps.
Marion
Stanley
Skinner

1905-17

General Sir Hugh Gough VC, GCB, KCB, C.B, GCMG, KCVO of 1st Bengal European Light Cavalry (later 19th Hussars)

Acts of Bravery, 12th November 1857 and 25th February 1858 during the Indian Mutiny.

Lieutenant Gough was awarded the VC at the age of 23, when in command

of a party of Hodson's Horse, near Alumbagh, on the 12th of November,

1857; particularly distinguished himself by his forward bearing in

charging across a swamp, and capturing two guns, although defended by

a vastly superior body of the enemy. On this occasion he had his horse

wounded in wo places, and his turban cut through by sword cuts, whilst

engaged in combat with three Sepoys.

Lieutenant Gough also particularly distinguished himself, near Jellalabad,

Lucknow, on 25 February 1858, by showing a brilliant example to his

Regiment, when ordered to charge the enemy's guns, and by his gallant

and forward conduct, he enabled them to effect their object. On this

Occasion he engaged himself in a series of single combats, until at length

he was disabled by a musketball through the leg, while charging two Sepoys with fixed bayonets. Lieutenant Gough on this day had two horses killed under him, a shot through his helmet, and another through his scabbard, besides being severely wounde d
General Sir Charles Stanley Gough VC, KCB, C.B of 5th Bengal European Cavalry.

Acts of Bravery during the Indian Mutiny, 15th and 18th August 1857, aged 26 and 27th January and 23rd February 1858 for which he was awarded the VC.


First for gallantry in an affair at Khurkowdah near Rhotuck on the 15 August
1857: While serving with Hodson's Horse, in which he saved his brother
Hugh, who was wounded and then killed two of the Enemy.

Secondly for gallantry on 18 August, when he led a Troop of the Guide
Cavalry in a charge and cut down two of the Enemy's Sowars, with one of
Whom he had a desperate hand to hand combat.

Thirdly for gallantly on 27 January 1858 at Shumshabad where, in a charge,
he attacked one of the Enemy's leaders and pierced him with his sword,
which was carried out of his hand in the melee. He defended himself with
his revolver and shot two of the Enemy.


Fourthly for gallantry on 23 February at Meangunge where he came to the assistance of Brevet-Major O. H. St. George Anson, and killed his opponent. Immediately afterwards cutting down another of the Enemy in the same gallant manner.
Brigadier General Sir John Gough VC, KCB, CB, CMG of The Rifle Brigade

Acts of bravery on 22 April 1903 during the Third Somaliland Expedition.

When he was 32 years of age Gough was in command of
a column on the march which was attacked by an enemy
force in superior numbers led by Mohammed Abdullah
Hassan near Daratoleh, British Somaliland. After
conducting a successful defence, then a fighting
withdrawal, Gough came back to help two captains
(William George Walker and George Murray Rolland).
The captains were helping a mortally wounded officer.
They managed to get the wounded officer onto a camel,
but then he was wounded again and died immediately.
The two captains won the VC for their actions. However,
Gough played down his own part in the event. It was not
until late in the year that the true story came out in
dicating that Gough was equally deserving of recognition
. He was subsequently awarded the VC in January 1904. The King presented the medal to him at Buckingham Palace on 29 February 1904. He was appointed Aide-de-Camp to the King in August 1907.


RevJohn Skinner =

MA (1772 - 1839)

born in Claverton

near Bath, educ-

ated at Cheam and

Trinity College Oxford.

He was a student at

Lincoln's Inn, Rector

of Camerton, Somerset

from 1800 to 1839 and

an antiquarian and

amateur archaeologist, his

Journals are preserved

in the British Museum
1805 Anne

daughter

of Joseph

Holmes
Marianne

1774-1815

buried at

Clerken-

well

Burial

Ground
Eliza

1776

to

1823

buried

at

Hert-

ord
Edward Skinner

1775 - 1792,

killed by a fall

from the cross-

tree whilst he

was serving as

midshipman

aboard the

frigate Iphigenia.

Edward was

buried at

Milford Haven

South Wales
William =

North

Skinner

1777

to 1823

buried

at Minchin-

hampton,

Glouces-

tershire
Charlotte

Jane dau

of Lieut.

Colonel

Parslow
Laura

1778-

1828

buried

at

Camerton

Somerset
Henry Skinner

1780 - 1801,

Lt. in H.E.I.C.

Military Service

died on voyage

from India
Emma

1783 -

1812

buried

at

Hert-

Ford
Fitzowen

George

Skinner

1782-

1810

Post

Captain

R.N.,

Alice =

daug-

ter of

Smith
Col Edmund =
Skinner CMG.
Chief
Ordnance
Officer in

Amy
Lottie
daugh-
ter. of
Thomas

Russell Morland Skinner
III
=

1872 - 1962 rubber planter

Kual Lumpur, Federated

Malay States. Died Redhill
Edmund Skinner =

born 1906 some-

time Fl Lt Royal

Australian

Airforce
Dorothy dau

of Thomas

Horsfall, she

died in 1967
Ernest =
Skinner

1862-1933
Bruce Morland =

Skinner 1858 -

1932, Major

General RAMC
Evelyn

Colin

Skinner

1860 -

1887



Reggie

Skinner in

Captain's

uniform in

early 1917

. . . . .and

Squadron

Leader's

uniform

circa 1940.


Geoff C.1993 Saudi Arabia

Leo & Sarah

Pury End 1999

Denzil & Mark

Germany 1987
. . . . 2nd Lt

DR Skinner

in 1928/29

Captain & Regiment

ADC to HM Queen

for the 16/5th

Lancer Guidon

parade July 1983

and below

Denzil and Sarah's

wedding day.






Star ( ) denotes more information /picture


Star ( ) denotes more information /picture

Robert Skinner, Benedictine Monk attached to Malvern Priory, in 1440 and

being unmarried settled land in Hereford on his brother John of the House of

Bolingbroke (this was recorded in the memorial window of Little Malvern Church)
Marmaduke Skinner =

eldest son
Daughter of Bromley

of Slyford Esq
John Skinner of =

Surrey 1446-1517

youngest son
Joane 1443 - 1470, daughter

of Caldicote of Reigate


Sir Thomas Skinner of Ledbury purchased =

Castle Cambs, Cambs. from the Earl of Ox-

Ford 1580, Master of Clothworks, Alderman

of Bishopsgate 1557, Lord Mayor of London

1596 - 1598.
(Confirmed in a letter from the

Librarian of the Guildhall, London in 1978)
Stephen Skinner of Hereford, =

lived in Le Burtons, Ledbury,

1507 - 1557, buried in the

Chancel of Ledbury Church,

Worcestershire
Joan daughter of

Bradford of Dymock

Gloucestershire,

Buried in Ledbury

in 1557


1553 Elizabeth daughter

of Newdigate of Warwick-

shire. Buried at Pitsford

in 1611.
Sir Thomas Wyatt 1503 - 1542, Anne

Boleyn's lover until her favours were

sought by King Henry
VIII.
Extensive

and chequered court life, imprisoned

in the Tower, knighted etc.
Anne Wyatt who in 1536

accompanied Anne Boleyn

to the scaffold and from

her had received:- "
Her

Little Prayer Book"
Margaret

Wyatt

1490

to

1537

William Skinner =

of Bolingbroke
Robert Skinner =

of Bolingbroke
The daughter of Sir

Robert Turvill Knight
The daughter and heir of Sir

William Braybroke Knight
Thomas Skinner of =

Bolingbroke Esq
The daughter of Audham

of Audham Esq
John Skinner of =

Bolingbroke Esq
The daughter of Sir

Will Malerely

Robert Skinner =

of Bolingbroke
The daughter of Sir

William Traford Knight

John Skinner of =

Bolingbroke Esq
The daughter of Sir

Thomas Conyeres


Robert Skinner of =

Bolingbroke Esq
The dau of Sir

William ....?
Robert Skinner his son

Now
at Lincolns Inn

Transcribed from certified College

of Arms Pedigree date 15 March 1633
Stephen Skinner =

of Hereford born
in 1481
Robert Skinner =

1470 - 1554
(will,

Lincolns Inn 1535)
daughter of Sir Robert
Pourvil of Kent who
lived 1410 - 1452
Daughter of Chambers of Elstowe

(issue recorded in CT

Robinson's History of the

Families of Herefordshire)
1485 at Ardleigh in Essex to Sir Henry Wyatt of Allington Castle,

Kent. Son of Richard Wyatt of South Haigh, Mexborough, York-

shire. Born in 1460 and died in 1536. He was made knight

bannerat for services at the gloriously successful
Battle of

Spurs
near Bomy with King Henry VIII
in 1515





ARMS OF SIR ROBERT SKINNER

Three Griffins in silver, gold chevron on a blue
Crest and muntle in white and magenta feathers.
Motto:- "SANGUIS ET VULNERA" (Blood and wounds)
The Name of Skinner is a Name in the Kingdom of England (that came) with a Norman baron Sir Robert Skinner, Kinsman of William Duke of Normandy. Sir Robert Skinner was invited by William to return to England with his army and be established at Bolingbroke in Lincolnshire. In 1066 "William the Conqueror" landed at Hastings with his army , accompanied by Sir Robert Skinner. At this battle Sir Robert lost his right hand and when the grant of arms was made, the Armorial bearings depicted the right hand in the beak of a griffin.
Move mouse pointer over

the pictures to expand them !
ABOVE: Transcribed from certified College of Arms Pedigree dated 15 March 1633
BELOW: Transcribed from certified College of Arms Pedigree dated 15 March 1633


Star ( ) denotes more information /picture

GENEALOGICAL TREE OF THE FAMILY OF SKINNER (and other connected families)
Site update: 18th October 2017

Margaret =

dau of John

Stallard,
Gentleman,
died in 1574
Richard Skinner =

of Le Burtons,

Ledbury
1536 - 1608
Mary dau

of Thomas

Clynton,
Castell-ditch
Edward Skinner =

1544 - 1631. A

memorial to him,
his wife & children
stands in south
side of Ledbury

Church chancel.











Edmund Skinner/Bridget Radcliffe of Warwickshire ? :- 1982 Skinner Pedigree from College of Arms Records, Conrad Swan York Herald

of Arms; A Genealogical and Heraldic History of the Commoners of Great Britain and Northern Ireland by John Burke; A Few Memorials

of the Right Rev Robert Skinner DD Bishop of Worcester by Alastair Maclain Skinner QC; A History of the Church of St Giles' Northampton

by The Rev RM Serjeantson MA, FSA dated 1911.
HOWEVER
the will of Humphrey Radclffe of Northamptonshire, her father, makes it

absolutely certain as it contains the words:- "Also I give unto Bridgett Skinner my daughter the wife of Edmund Skinner of Pitsford"
Edmund Skinner BA Oxford, =

born 1554, 1587 Vicar of

St Sepulchre and St Giles,

Nottinghamshire; 1594

appointed Rector of Pitsford,

Northamptonshire where he

died 1628 and succeeded by

his son Robert.
Bridget, daughter

of Humphrey

Radcliffe of

Northamptonshire

born in 1570,

died and buried

in 1629 at

Pitsford.

John Skinner

son and heir

of Sir John,

owner of

Castle Camps

Cambridgeshire


Robert Skinner was

buried 7 Sep 1684
(Extracted from Hartlebury
Parish records 1540-1812)
John Skinner of Conyngsyard

St Andrews 1636 - 1704,

youngest son of Bishop Robert

described in the Archives of

St Mary's College, University

of St Andrews as "John

Skinner of Conyngsyard", St

Andrews, which properly (now

1830) belongs to that college.

After his marriage in England

he wandered north via

Lincoln, York, Durham and

Edinburgh to St Andrews

famous for its university, St

Andrews founded in 1410 by

Bishop Wardlaw.


A black edition of "The Bible printed in London

in 1562 which belonged to
John Skinner (1636

- 1704)'s
father was handed down in 1885 to

William Skinner W.S. of Corra
, City Clerk of

Edinburgh. In 20th century the bible was sold

to a buyer in USA
David Skinner (born =
C. 1670) Provost of
Montrose 1713-1714
Katherine, dau. of

Robert Tailyour of

Borrowfield, Montrose.

They had six sons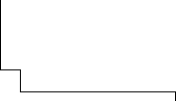 Conyngsyard is derived from Coneyguard and means rabbit warren.There was an area of St Andrews which had
this designation, down by the East Sands. Part of this land came into the possession of the university as 'Priory
Acres' post-reformation, circa 1559/1560. (Confirmed by Dr. Rachel Hart, University of St Andrews, 2nd March
Susanna John Bridget Elizabeth Edmund Anne

born/died born born in born in born in born

in 1614 1615/6 1620 1623 1625/26 1627/8
Robert Thomas Phillip Robert

b/died born in (dau) born in

1632/34 1634 1637/38 1640






Very Rev Thomas =
Gough Dean of
Derry 1777-1860
1800 Charlotte

Bloomfield of

Tipperary
Field Marshal Viscount Hugh =

Gough, KP, GCB, GCSI, PC,

1779-1869 C-in-C China then

C-in-C India where he led the

British Forces to a decisive

Defeat of the Mahrattas
1807 Frances Maria

daughter of General Edward Stephens

Lt Col George Gough

of Co Limerick

Field Marshal Hugh Gough, 1
st
Viscount Gough, KP, GCB, GCSI, PC.

Hugh Gough commanded the 2
nd
Battalion of the 87
th
Regiment of Foot Royal (Irish Fusiliers) during the Peninsula War.

After serving as commander-in-chief (C-in-C) in China, he became C-in-C India where he led the British Forces in a decisive defeat of the Mahrattas at the conclusion of the Gwalior Campaign.

Then he commanded the troops that defeated the Sikhs during both the First Anglo-Sikh War and the Second Anglo-Sikh war for which he became known as the "hammer of the Sikhs"

Daquerreotype of Hugh Gough wearing the Army Gold Cross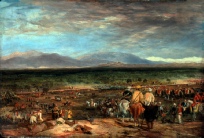 Above:-
On 13 January 1849, near the village of Chilianwala, north-
west of Lahore, General (later Field Marshal) Viscount Hugh
Gough, (1779-1869), Commander-in-Chief India, led his army
into the first major battle of the 2nd Sikh War (1848 - 1849).

Equestrian bronze statue of

Viscount Gough at Chillingham

Castle in Northumberland.

It was moved from Dublin in

1990 where it was severely

damaged




Captain Charles John Stanley Gough, 5th

[Bengal] European Cavalry winning the

VC at Khurkowhah, Indian Mutiny, 15th

August 1857.
Haig (far left) was commander of the British 1 Corps. He is seen conferring with Major

General Sir Charles Monro (second from left)

commander of the 2nd Division. They are

accompanied by
Haig's chief of staff

Brigadier-General John Gough (second from

right)
and Brigadier General Edward Perceval, commander of the 2nd Division's artillery.
The final action of the 2nd Sikh War (1848-1849)

was fought at Gujerat, about 120 kilometres

north of Lahore, on 21 February 1849. Sir Hugh

Gough assembled an army of some 24,000 with

which to attack a Sikh force estimated at 60,000.

After an artillery duel lasting some two and a half

hours, Gough ordered his infantry forward in a

general advance. Although Sikh resistance was

fierce, they were eventually forced to give

ground, and the retreat soon became a rout. On

14 March, the remains of the Sikh army

surrendered at Rawalpindi. The Punjab was

annexed to British India, and the Sikh state lost

its independence.
General Sir Hubert de la Poer Gough C.B.

Hubert Gough was born in 1870 in Co Waterford, Ireland. He married Louisa Nora Lewis, daughter of Maj Gen Henry Colebrook Lewis, on 22 December 1898. He died on 18 March 1963.


He was educated at Eton College and after attending RMC Sandhurst joined the 16th Lancers then he studied at the Staff College.

He fought in the Boer War between 1892 and 1902, where he was mentioned in dispatches and severely wounded, the Tirah Expedition between 1897 and 1898. He fought in the First World War, where he commanded the British Fifth Army.

In March 1914, he led 57 fellow officers of Third Cavalry Brigade to deliver an ultimatum to Gen Paget, declaring that they would accept dismissal "if ordered north" to put down the UVF. Called to Whitehall, Gough and his colonels requested a written assurance that they would not be ordered to enforce Home Rule in Ulster and Secretary of State for War JE Seely agreed to their demands, but Prime Minister Herbert Asquith could not allow army officers to dictate policy and Seely resigned.

During the Second World War he commanded the Chelsea Branch of the Home Guard.

Gough received the following appointments:-

Companion, Order of the Bath (C.B.) in 1912.

Knight Commander, Order of the Bath (K.C.B.) in 1916.

Knight Commander, Royal Victorian Order (K.C.V.O.) in 1917.

Knight Grand Cross, Order of St. Michael and St. George (G.C.M.G.) in 1919.

Knight Grand Cross, Order of the Bath (G.C.B.) in 1937.

He received these decorations:-

The award of the Order of the Crown and Sword of Sweden.

The award of the Croix de Guerre (Belgian).

The award of the Chevalier, Ordre national de la Légion d'honneur.

The award of the Grand Officer, Order of Leopold of Belgium.

The award of the Grand Officer, Order of the White Eagle of Russia (with swords).

The award of the Order of Charles III of Spain
Above:-

The Relief of Ladysmith - 28
th
February 1900. Sir George White welcomes the leader of the first relief column, with these words "Hello Hubert, how are you?" Shortly afterwards, moved by the

ovation given him by his soldiers and townsfolk, he acknowledged their

support and ending with these words

"Thank God we have kept the flag flying".

Painting oil on canvas by John

Frederick Bacon (1868-19140)

purchased by the National Army

Museum at Sotheby in 1996.